get your window regulators w/motors or complete power doors from doner vehicle i chose to use the complete doors as mine were toast
new doors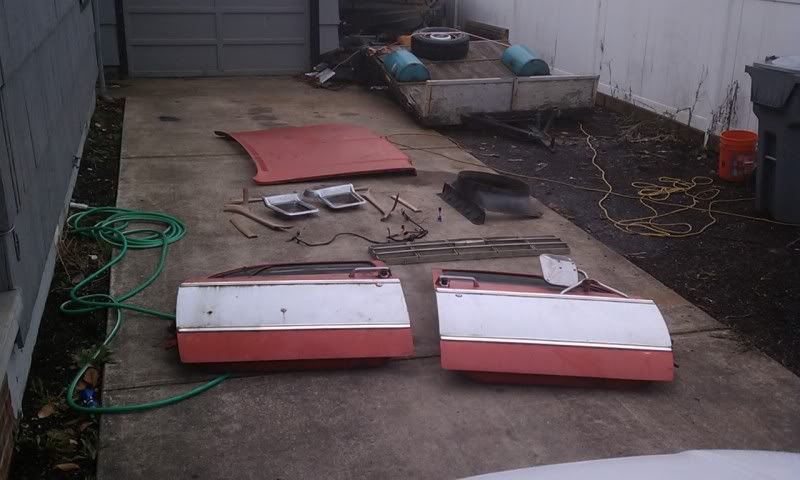 harness
pulled from doner vehicle no wires need to be cut! it all un plugs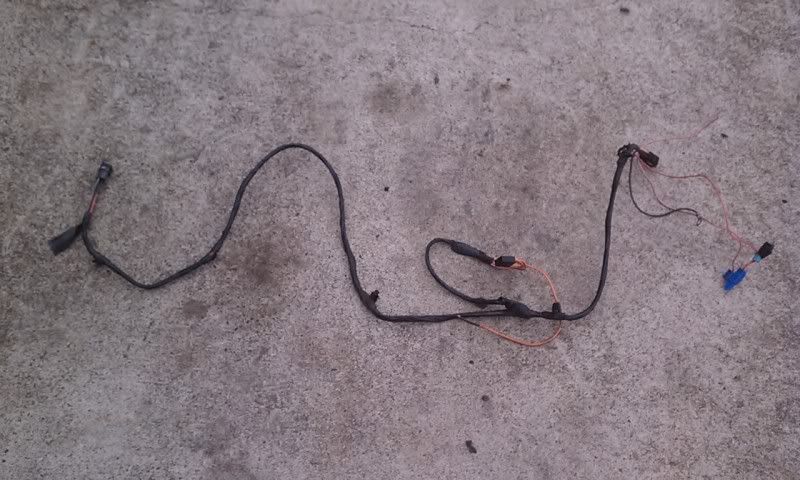 while your grabbing your parts grab the power relay too its hooked to the harness
ok lets get started
for ease of installation i pulled the fenders and hood
now look at your A pillar there is 4 indents between the hinges
drill 3 holes like this large hole is 1.5 inches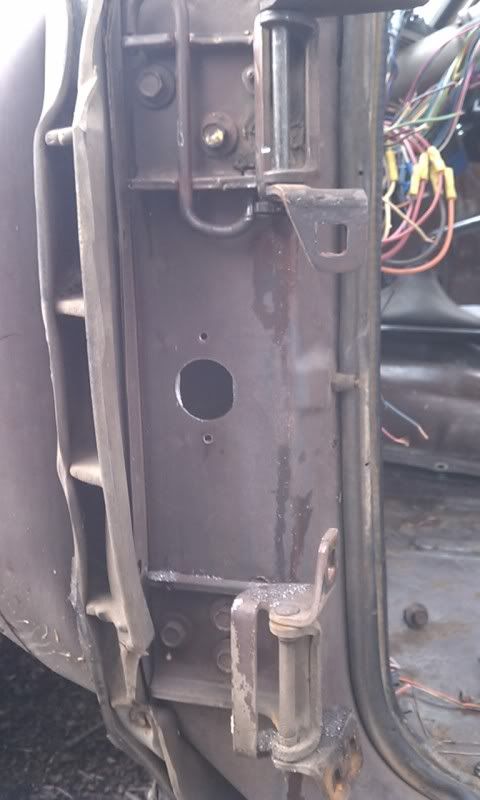 now for the inside you have to pull your vents below the dash there is another indent showing where to drill the other 1.5 inch hole.
if you look just behind the vent lever you can see the indent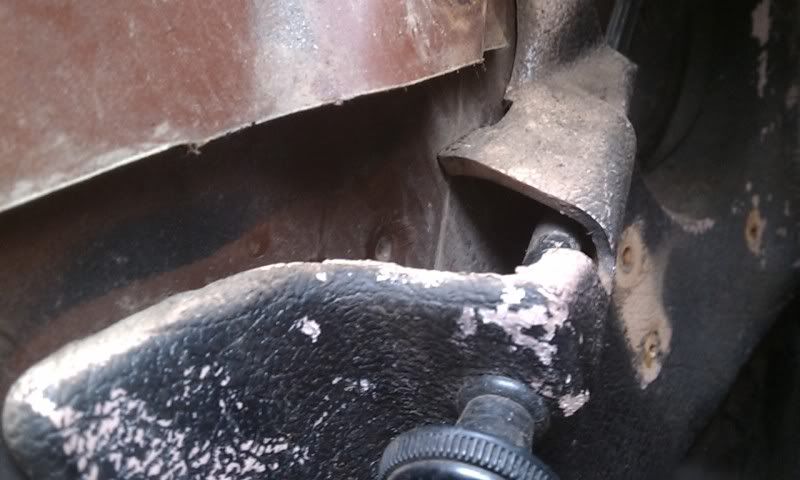 on the drive side you also have remove the e-brake as well.
bolt the door on and route the door harness from the outside into the inside take your time the large rubber plug will fit into the hole. pull the harness through until the rubber plug reaches the second 1.5 hole we drilled behind the lower vent cover. pull just until the rubber pops into place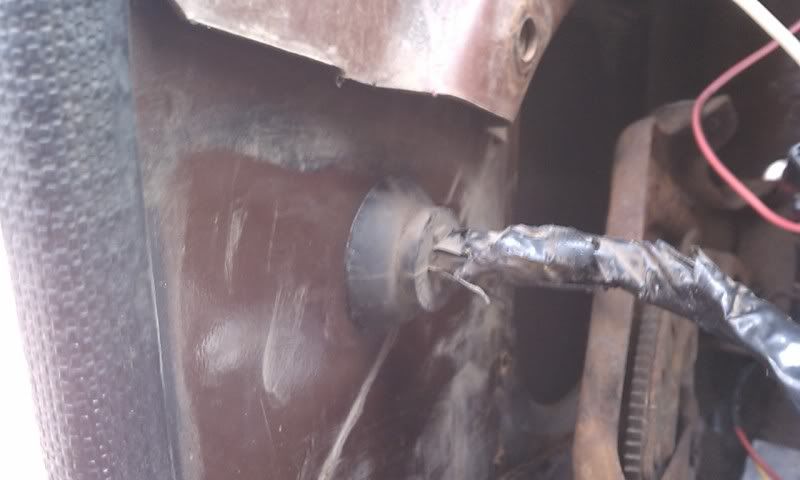 now bolt on the wire loom with the stock hardware if you have it if not then use self tapping bolts 1/2" long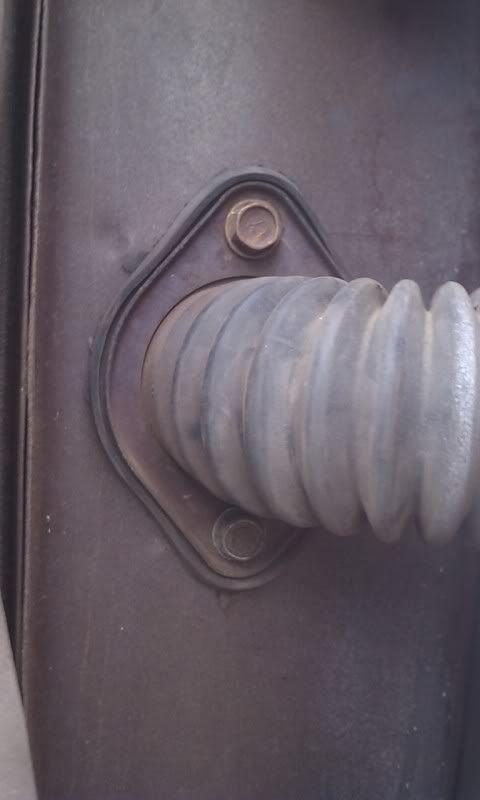 now move to the inside mount the relay to the brake pedal hanger
now run the harness under the dash along the stock harness. plug in the harness to the relay and both doors. on the relay plug there is and orange wire with a black stipe this runs through the fire wall to the junction on the fire wall to receive constant 12 volts. you may have to drill this hole as well i had to make sure to use a grommet.
next plug the pink/blk wire into the fuse box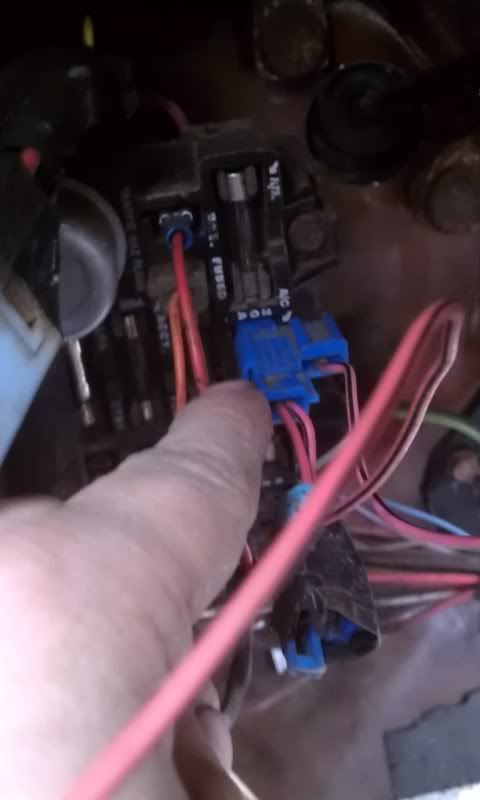 next hook up the ground wire, this bolts to the e-brake where the other grounds are.
now close you doors and step back and enjoy your power windows. then put hood and fenders back on of course.